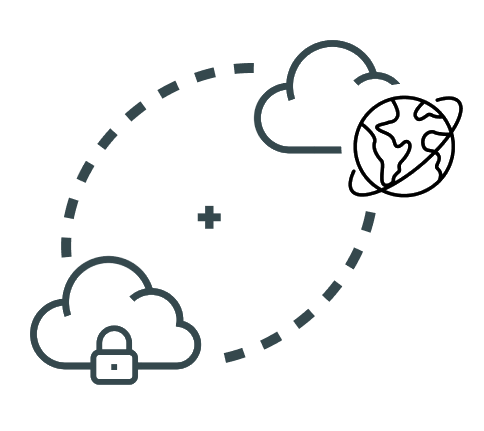 A cloud journey that gives you the best of both worlds.
With ULAP Hybrid Cloud, you maintain complete control and privacy over your sensitive data while leveraging the public cloud for non-mission-critical tasks. This allows you to strike a balance between security and cost-efficiency.
Balance cost and performance with our hybrid cloud services
Take advantage of the cost-efficiencies and flexibility of the cloud without sacrificing the security and control of an on-premise setup
Distribute workloads for cost-efficiency
Cut down on costs related to storing large volumes of data by leveraging lower-cost public cloud storage for infrequently accessed data. Reserve your private cloud for performance-critical workloads, ensuring optimal efficiency and cost-effectiveness.
Test different environments
Conveniently scale resources up or down to accommodate variable workloads and unpredictable demand. Our solution empowers you to experiment with new technologies in a controlled environment, minimizing the risk to critical systems' stability.
Retain security and control over your private cloud environments while reducing costs by deploying less critical services on the public cloud. This allows you to optimize resource allocation in an affordable way without compromising security or control.
Why choose ULAP Networks?
At ULAP Networks, we provide you a cost-effective intelligent solution that enables you to fulfil your business initiatives. Our dedicated team of professionals will strive to ensure that your overall experience with ULAP is frictionless.