Make connections that matter in an all-in-one communications solution
In the hybrid work environment, seamless setup and connectivity are crucial. However, it becomes a major headache when your office infrastructure lacks support for remote workers. Unanswered calls to office landlines frustrate customers, and ineffective collaboration hampers employee productivity.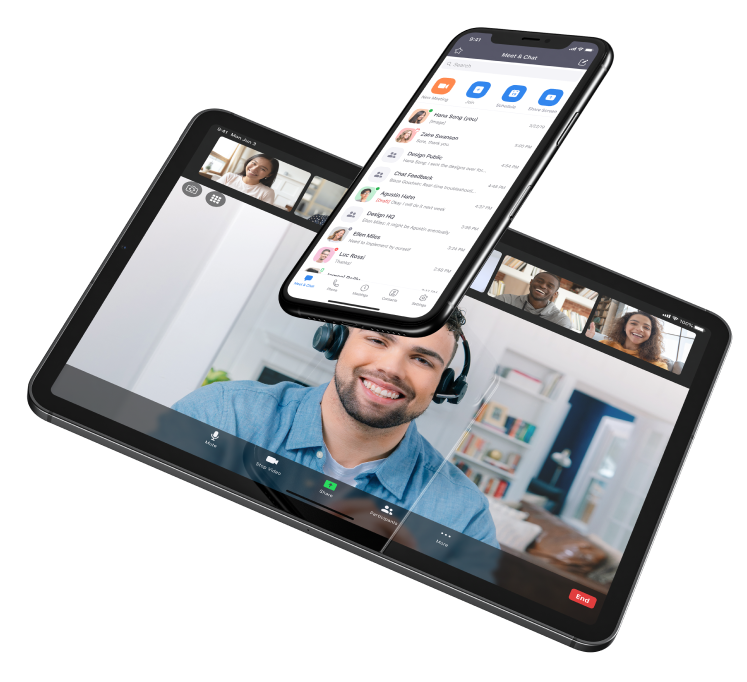 Let customers reach you, even when you're not at the office.
Make and receive work calls using your existing office phone numbers, anytime and on any device
Instantly message internal and external contacts and leverage powerful integrations all in one platform
Enjoy secure, unlimited online meetings using the simple and familiar Zoom interface

Ensure effective collaboration within your organization with secure connectivity to Zoom Cloud Services
"Zoom as if
you're in the room"
Enabling hybrid work, communications and productivity
The hybrid work model means that employees need to collaborate and communicate from anywhere. To support that, ULAP partners with Zoom Video Communications, Inc. to offer a seamless communications platform.
Zoom Video Communications Platform Business packages are available starting at just $9.99 per month per user, conveniently billed in one payment.
Reduce the complexity in your telecom portfolio and enable users to move effortlessly between:
Average UCaaS subscription
Zoom One (includes the following):
Why choose ULAP Networks?
At ULAP Networks, we provide you a cost-effective intelligent solution that enables you to fulfil your business initiatives. Our dedicated team of professionals will strive to ensure that your overall experience with ULAP is frictionless.